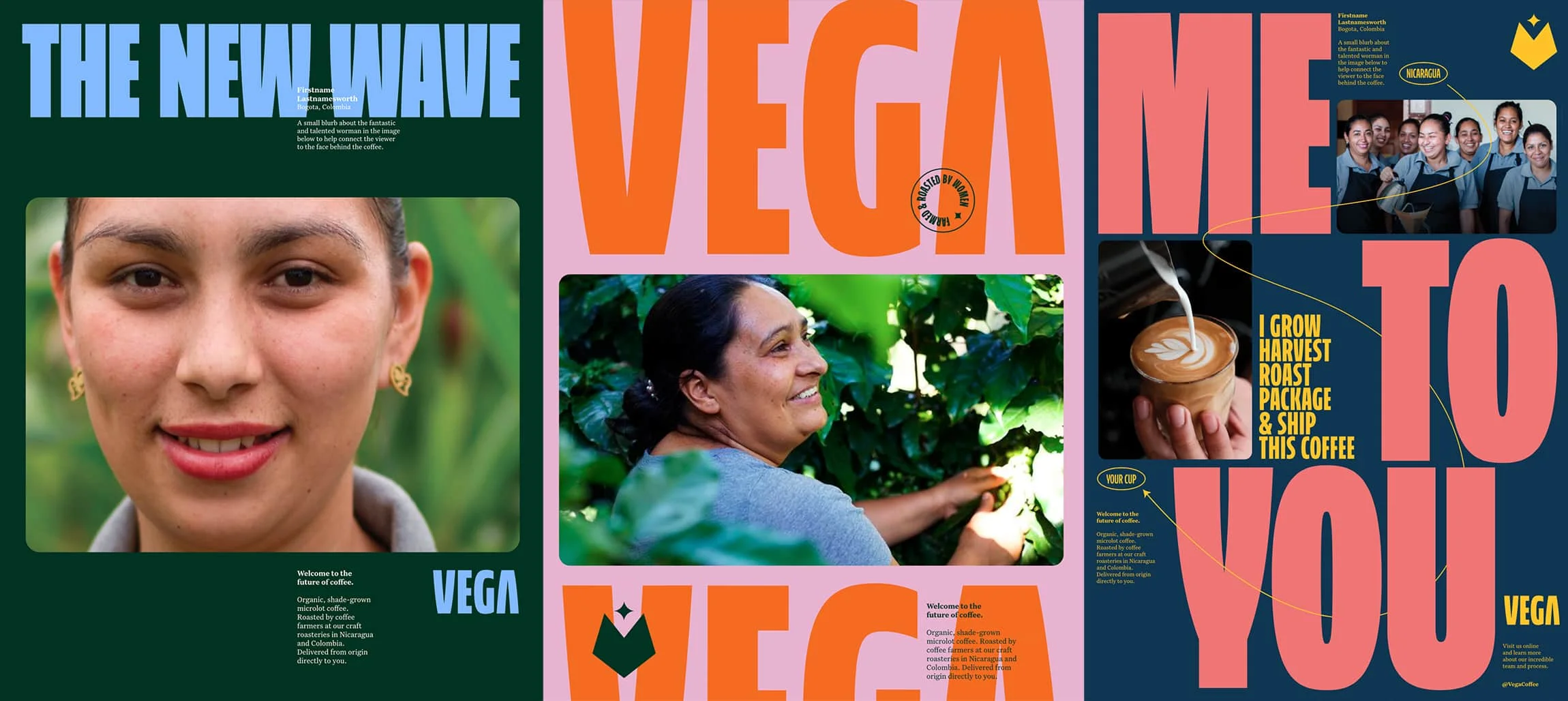 Disrupting the coffee supply chain to reclaim income justice for growers.
A bold coffee newcomer needed a bold go-to-market strategy.
Vega Coffee sources and buys specialty beans from smallholder farmers in Latin America – partnering with them to roast, package, and ship their coffee direct to consumers in the United States. By keeping the process in-country, these marginalized farming communities earn 4x more income. This is a huge deal, considering most live in extreme poverty. Vega's model can scale to absorb almost infinite demand. But it's no small feat to break through the crowded coffee market. They needed a voice powerful enough to drown out the myriad competitors. And the internal structure to support their growth.
Connecting coffee lovers and farmers.
While living at origin in Nicaragua, Vega co-founder Rob Terenzi saw how little coffee farmers were paid – often less than the costs of growing. And how their smallholder status hindered them from advocating for a fair price. The global coffee industry is worth $100 billion. Yet these farmers earn $1/lb of beans. 
American customers are at the tail end of a lengthy and laborious supply chain. It starts with farmers sending their beans down mountains on the backs of burros, then passes through countless middlemen who merely get it to the U.S. so more intermediaries can roast, package, and distribute the coffee. It's an inefficient system with unnecessary costs compounded along the way.
Vega's model is almost stunning in its simplicity. Roast and package at origin, right where it's grown. Send the freshly roasted coffee direct to consumers, unencumbered by go-betweens. Cut out the unnecessary markups and days spent in cargo containers. Pay the farmers a higher wage so they can educate their children, afford healthcare, and improve their own futures. And all the while, curb the ecological crisis wrought by cheap farming practices that strip the land and decrease coffee quality in order to lower costs.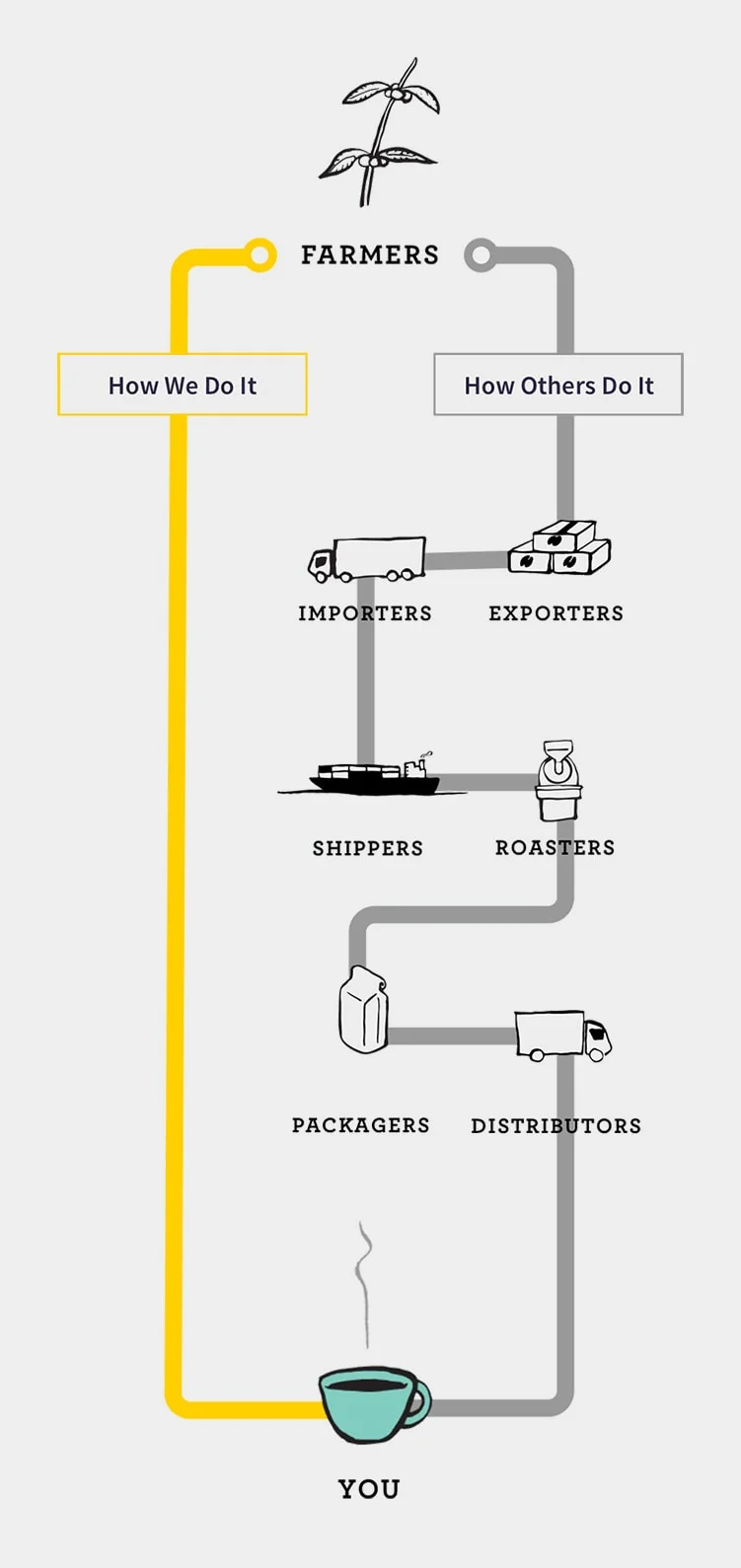 Vega had realized steady year-over-year growth and caught the eye of investors like Mercy Corps and Village Capital. They had established operations in Nicaragua and Colombia, and were building a talented team. What they needed was more customers. And not just an incremental increase, but a true spike in demand. The kind of demand generated by larger B2B purchasers. 
They had forged pilot partnerships with university foodservice providers and premium beverage packagers like Simple Harvest. Their growth was accelerating, but their internal processes and structure hadn't yet caught up. Comms were stalling, roles and responsibilities were murky, and priorities got lost among demands of the day. This small team with great vision and potential needed to mature. They had to move from being reactive to proactive.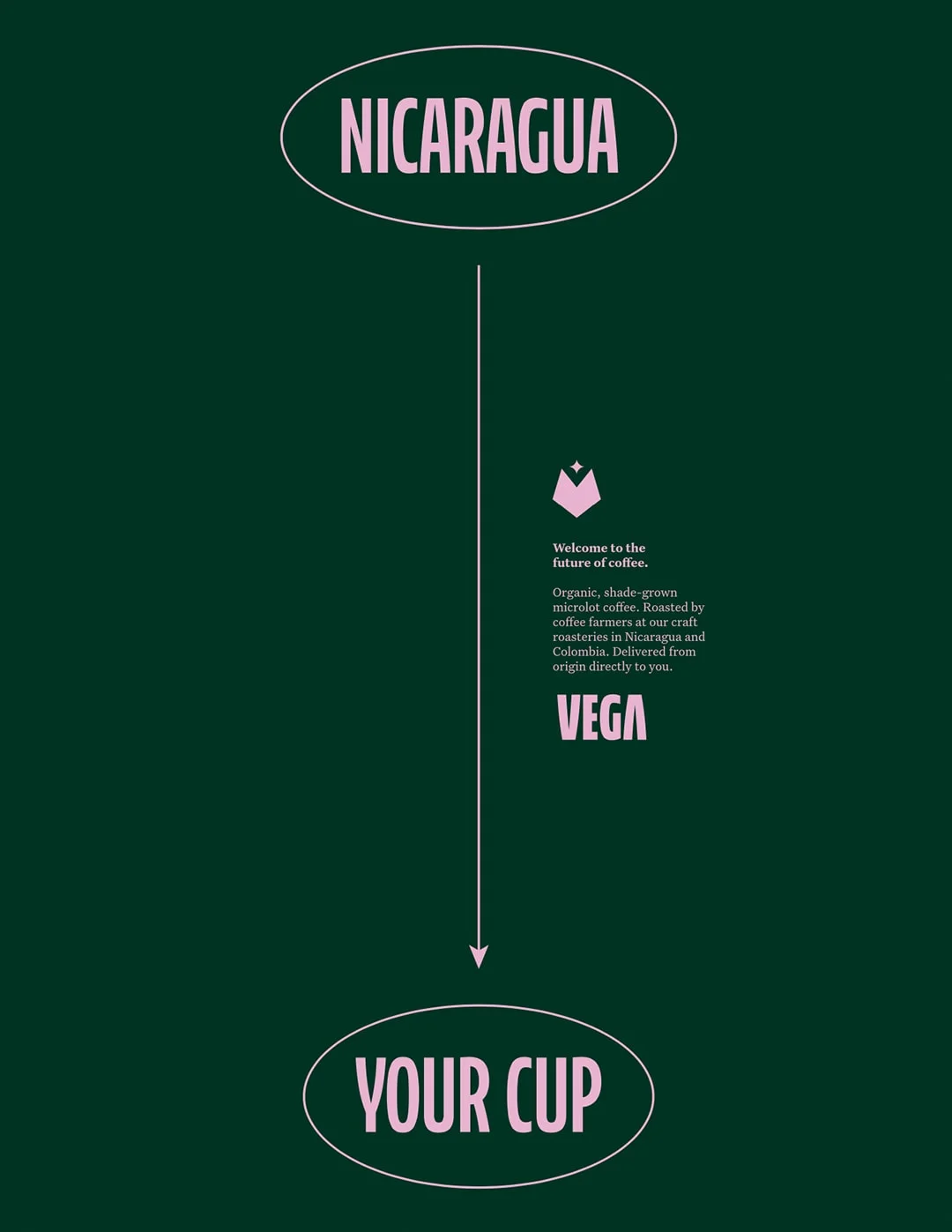 How does a newcomer to the coffee market break through innumerable competitors? And how can a startup – already fighting the complexities of integrating impact into a business model – make any noise?
Coffee culture is firmly entrenched in the western world. Every consumption style, price point, taste preference, and buying method is covered. The Fair Trade, specialty coffee, and mail-order subscription segments are jammed with competition. And high-end purveyors have inroads with distributors. 
Without millions to spend on mass-market advertising, it would be difficult to make their brand stand out to consumers in a big way. And then, once captured, turn them into loyal buyers who like the taste, service, and convenience of Vega as much as its impact.
Vega knew B2B sales could provide a steady and viable income stream. But this process isn't as straightforward as a simple ecommerce play. It takes time and skill to cultivate leads, understand buying cycles, and build relationships with distributors. It's a longer and more complicated affair. 
Vega needed to invest in a full-time, fully-focused sales team. But for that team to be successful, they'd need the infrastructure to support them now and in the future as they scaled. 
"Mighty Ally understood our ambition, articulated it clearly, and designed a mind-blowing strategy for how to get there. Then they laid the road in a way that was fully actionable and in line with our own values and goals."
ROB TERENZI, CO-FOUNDER & CEO
A strong brand and strategy brew.
Entrepreneurs have vision. But all too often it exists in intangible form – unstated, undocumented, or both. It's our job to help them articulate it and get it on paper so it can be worked against. And hopefully one day, fully realized.
Beyond coffee, Vega dreams of a world where people can buy any agricultural product direct from the source — anytime, anywhere. Because when this occurs, power is returned to the hands of both growers and customers.
It was on us to craft a brand strategy that would put Vega on the path to carrying out their bold dream. So, we immersed ourselves into the coffee industry, past and present market trends, and the complexities of today's global trade. We scoured history books, industry white papers, and archives of decades-old coffee advertisements. This extensive research helped us frame Vega in the larger industry and make our ultimate recommendations.
Then we looked onto the horizon – scoping out the landscape of coffee brands and consumer trends. We analyzed competitors, from mainstream specialty companies to other Fair Trade and roasted-at-origin organizations. The insights we gleaned yielded three key brand strategy insights.
First, Vega has the quality and service to appeal to a broad audience – not just those who care about ethical consumption. With hundreds of options available, it's crucial for Vega to tell the impact story without fully leaning on it to cultivate lifelong customers. The product, service, pricing, and brand needed to be as engaging and appealing as any competitor in the segment.
Second, Vega's streamlined supply chain makes it ideal for adopting the direct-to-consumer model used by popular brands like Away, Dollar Shave Club, and Warby Parker. Vega enables customers to buy strikingly high-quality coffee beans without the traditional markup. Even better: despite a plethora of options, not a single coffee company is currently positioned as a D2C brand.
And lastly, there are plenty of tropes in the sea of coffee brands. From the exclusivity signaled by Blue Bottle and Intelligentsia to the earthy and emotional imagery of coffee farmers used by plenty of others – Vega had to channel its rule-breaking boldness into a personality that could stand out. Typical "dirt-roughened hands picking red coffee beans" wouldn't cut it.
Through our archetype work, we pegged Vega a definitive rebel. Not an angry, destructive, anarchist rebel. But an iconoclast, unafraid to break rules in order to revolutionize a system that's inherently broken. It's a personality that would certainly differentiate. But, just as importantly, it would reflect the commitment and passion of the founders and team. We encouraged Vega to not shy away from their worldview. And shift their marketing voice, tone, and imagery to follow suit.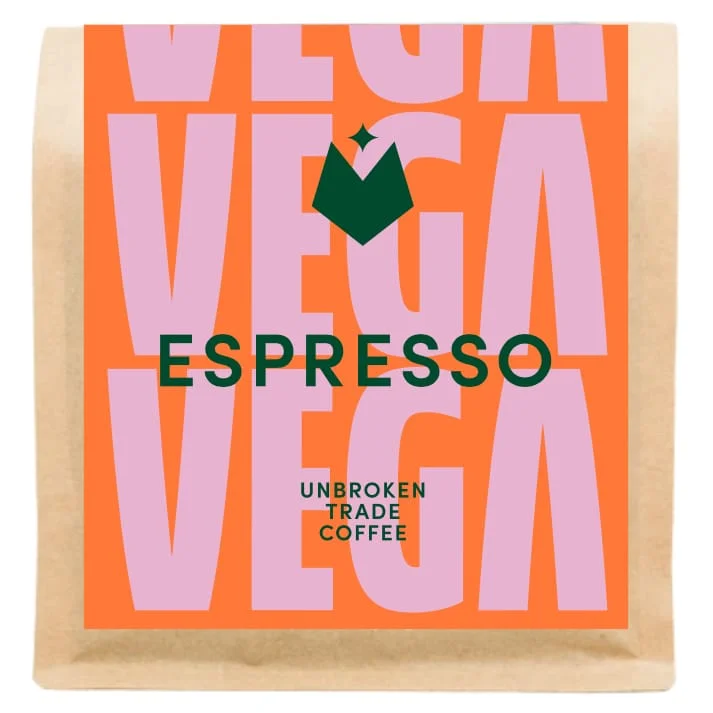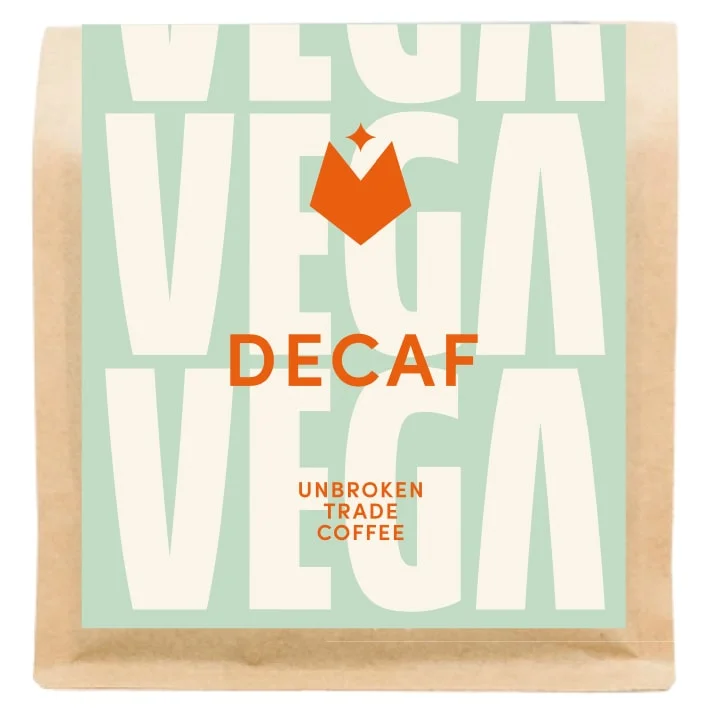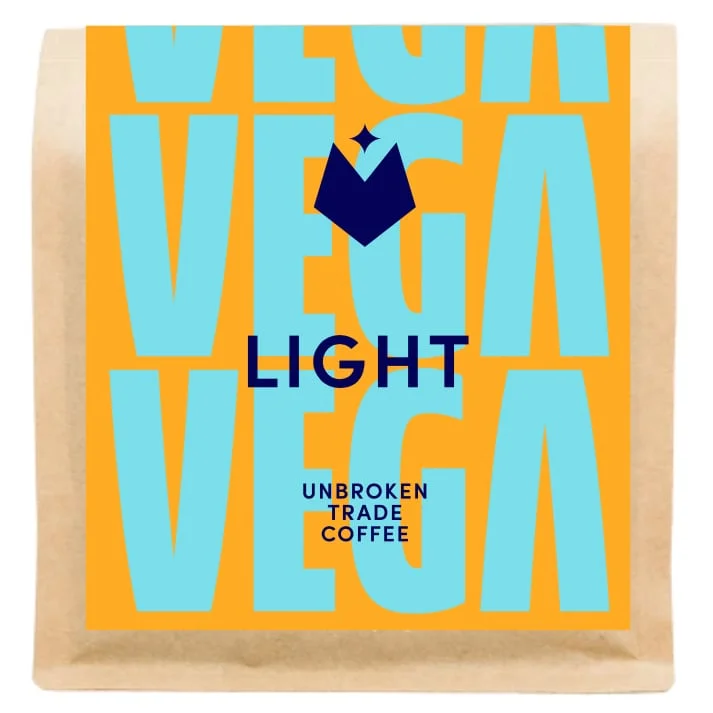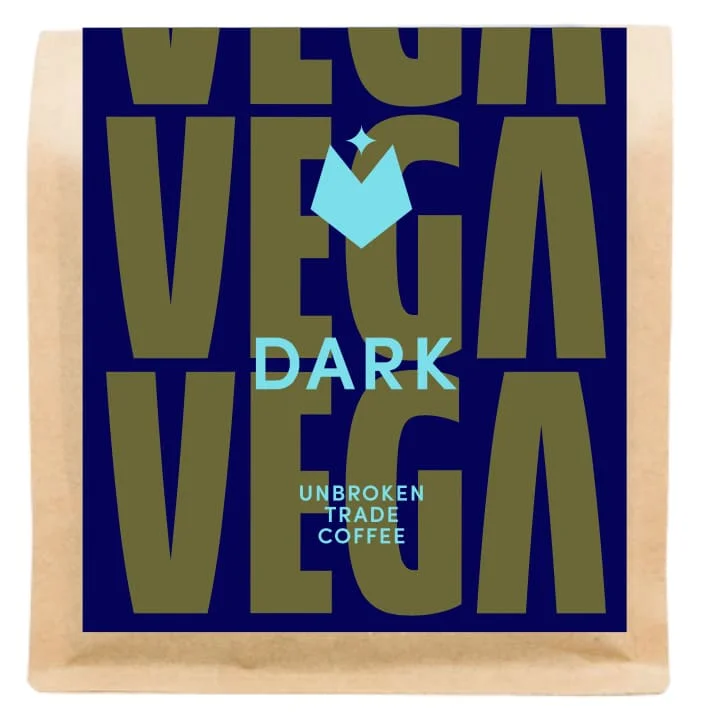 With these key insights as our starting point, we crafted a strategy to push this personality out into the world and minds of consumers. We mapped strategies against central objectives to:
Drive new B2C acquisitions: prove marketplace demand and accelerate its growth.
Build brand affinity and loyalty: increase the average lifetime value of customers.
Convert B2B leads: arm the sales team with tools needed to efficiently and effectively attract, engage, and close.
Set the stage for more investments: demonstrate measurable predictability, consistency, and scalability with KPIs.
We made technical recommendations for improving email conversion rates and outlined user experience updates to their ecomm platform. We analyzed the effectiveness of each of their marketing tools in driving visitors and sales. And we went deep into social feeds to analyze voice, tone, and engagement. 
Beyond all this, we crafted multi-channel campaigns to engage customers in ways that would push an impact-focused coffee social enterprise into the mainstream. We channeled the rebel archetype and Vega's passion for social justice into campaigns that asked customers to "get woke up" and positioned Vega Coffee as "fuel for the resistance." Some of the campaigns were education-focused, bent on teaching people about the inequitable supply chain. Others used real-life social cause rebels to highlight Vega's value props.
Along with developing a strong B2C base, it was clear Vega could generate further impact if they simultaneously broke into the B2B space. And Vega smartly had their sights set on college campuses. There are hundreds of campuses around the country already adopting Fair Trade standards when sourcing university foodservice items, and Vega Coffee would be a perfect fit.
The impending scale of their B2B sales team demanded a streamlined sales process and infrastructure. Starting with the basics: a CRM to capture and track leads and accurately map sales cycles. We researched various options, prescribing a platform that would be manageable in the short-term with a small team, but could scale as Vega expanded.
We led the integration of the CRM into their existing platforms and channels, developing lists and organizing data with an eye towards a solution that would be sustainable with growth. With this central repository, Vega could make the most of interactions with potential, new, and ongoing customers. They could create informed segments to push relevant targeting efforts. And as the company matured, they could reasonably anticipate their sales pipeline and even base financial projections and inventory needs off upcoming deals.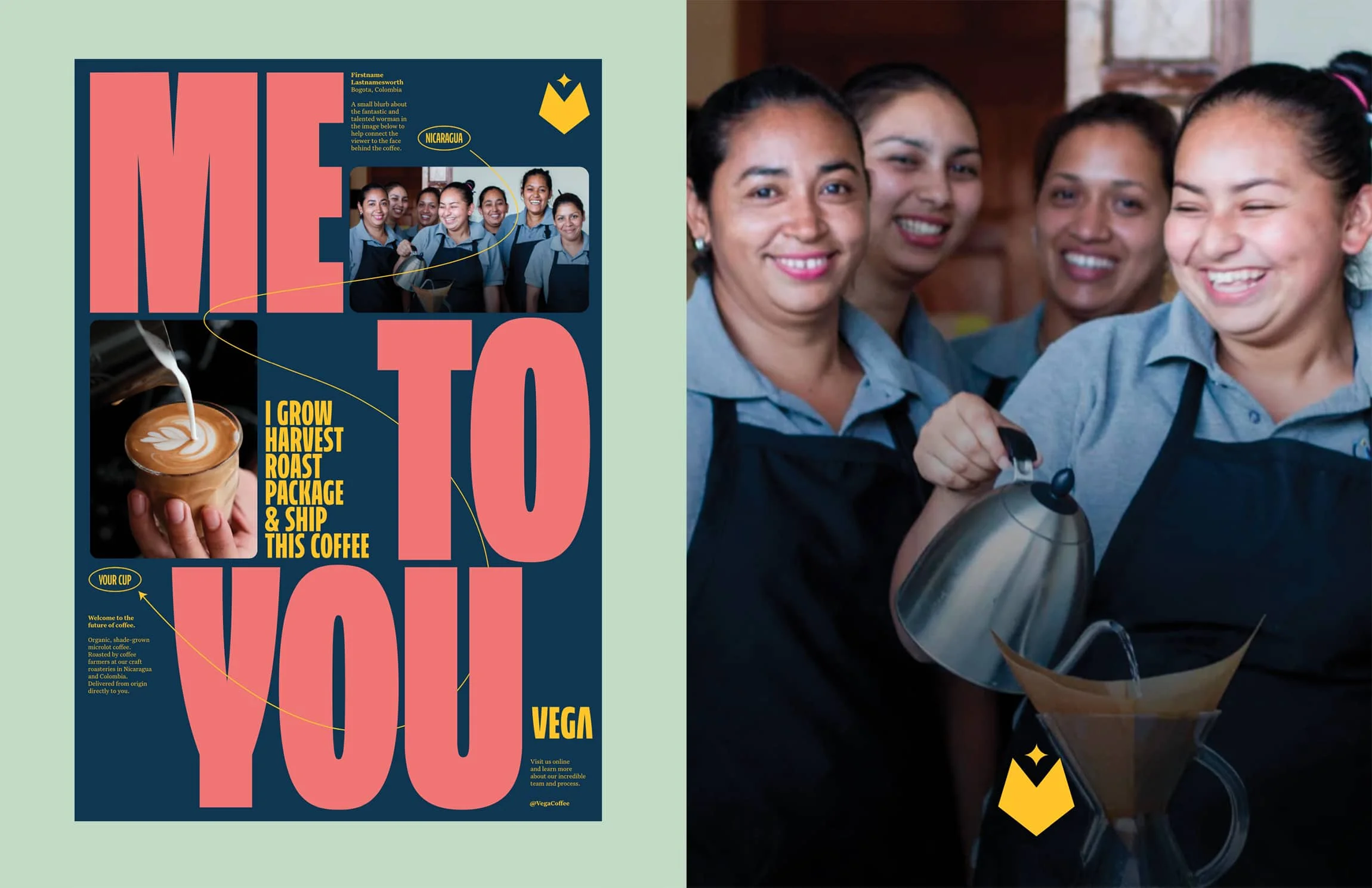 Fueling positive change for farmers.
Hours of research, competitor analysis, workshops, and deep discussion went into our partnership with Vega. Hundreds of slides and pages of notes were scrawled to formulate customer segments, KPIs, and some bold creative campaign ideas. 
But ultimately, this work was undertaken to drive substantial and sustainable change. Change that reaches and permeates morning routines, afternoon breaks, and study sessions across the U.S. With each brewed cup an incremental step towards fixing a broken supply chain, confronting extreme poverty in coffee regions, and giving each farming family the access they deserve to health, education, and wellbeing.
Full-time jobs created in Nicaragua
Single investment secured
Signed in a new wholesale account
"From day one Mighty Ally was like a part of our team, steadfastly dedicated to our success rather than being one-step-removed consultants. They rolled up their sleeves alongside us, dove into our issues, and provided invaluable insights that guide our work every single day."
NOUSHIN KETABI, CO-FOUNDER & CEO