What is a brand?
The quick history, modern definition, and collection of compelling quotes
All of us can name a favorite brand. Patagonia, Apple, and Nike are often favorites in the corporate world. Greenpeace, charity:water, and Equal Justice Initiative routinely come to mind in the social sector. But few of us can actually define brand.
At Mighty Ally, we build brands that maximize funding and advance social justice. We're students of this stuff. However, for busy nonprofit and foundation leaders, the definition of brand can feel overly complex. So here's a crash course.
The term 'brand' originated as a verb in the 17th-century. It was something cattle ranchers did. And it literally meant 'mark with a hot iron' to distinguish livestock. These brands delineated 'my cow' from 'your cow.'
Later, brand became a way to differentiate one consumer product from another — like a mark on a bottle of ale or package of soap. This mark signaled ideas like 'great taste' and 'dependable cleaning power' to tavern goers and shoppers.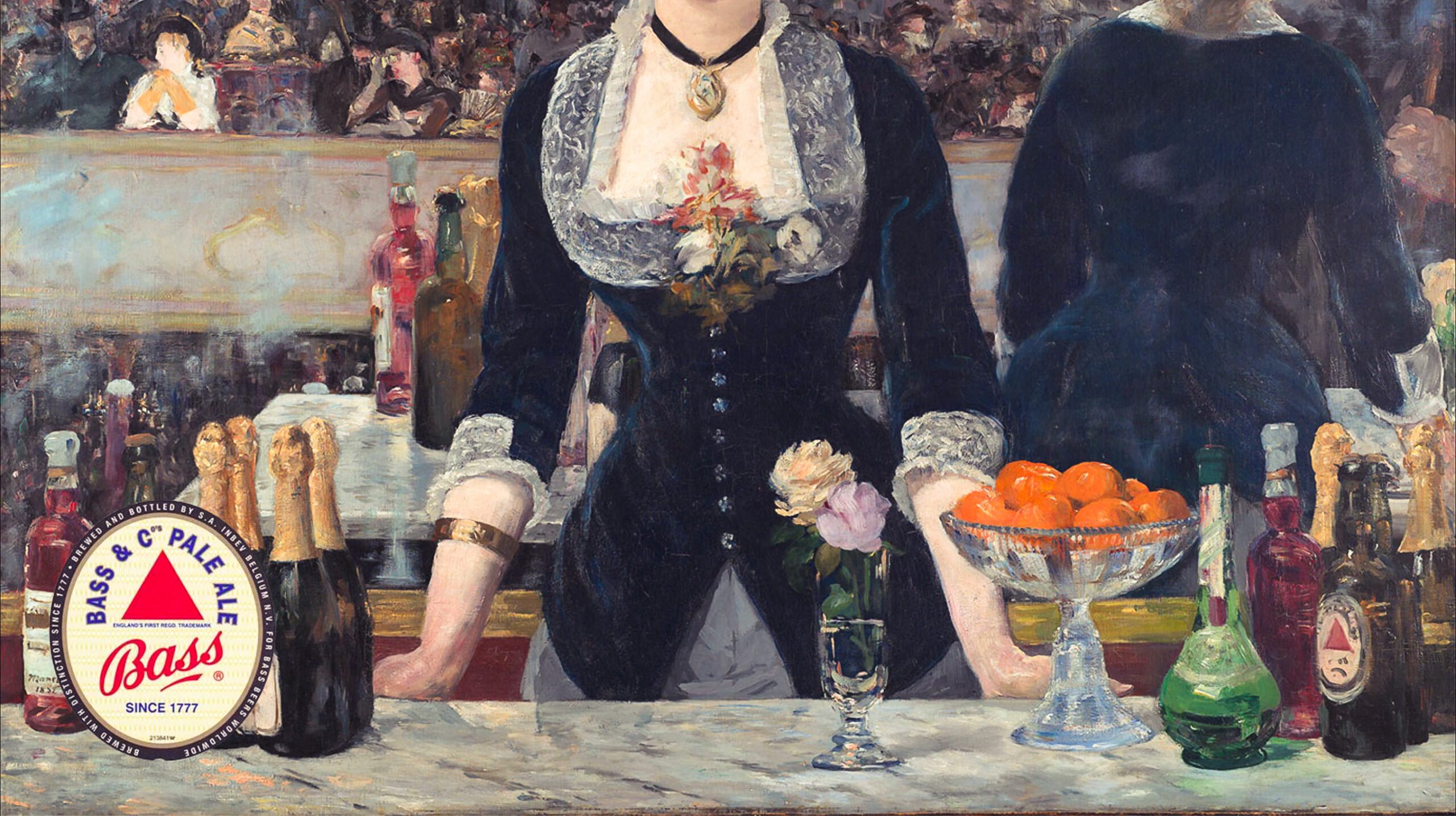 The logo of Bass Brewery's Pale Ale is the oldest trademark registered under the U.K.'s Trade Mark Registration Act of 1875. And arguably the oldest brand in the world. It was a Bass employee who rang in the New Year by waiting in line outside the registrar's office to ensure the company became the first to file a trademark on January 1, 1876. A testament to the logo's vital simplicity, the red triangle has been immortalized for decades as a brand standing for quality and reliability.
Now we're in a hyper-globalized world with unlimited products, services, and organizations. Brand has become a simple noun referring to a complicated set of attributes, benefits, values, and personalities. A way to attach many ideas to a single entity — and to make sense of them.
In other words, a brand used to be limited to external markings. Now, a brand is an intangible asset that represents a complex collection of perceptions about an organization, formed by its every communication, action, and interaction. Brand is what people collectively think, feel, and say about your organization.
"[A brand is] the art of aligning what you want people to think about your company with what people actually do think about your company."
JAY BAER
According to Christopher Stone at Open Society Foundations, a nonprofit brand is the mental impression people have of the organization. The promises it makes to its clients, collaborators, or supporters and their expectations about the quality of work or the experience it provides. This makes a nonprofit organization's brand a critical tool for clarifying its unique voice, message, and role.
In The Brand IDEA book, the authors say that instead of thinking of brand as a logo and tagline, the new paradigm understands brand as the embodiment of the organization's mission and values.
"The brand audience used to be thought of as the donors (both individual and institutional). But in the new paradigm, the brand must address a whole spectrum of both internal and external audiences that are ready and willing to support the organization in different ways as brand ambassadors."
NATHALIE LAIDLER-KYLANDER
So, you need a brand strategy.
A brand strategy is a prerequisite to the type of outputs many think of when they hear the term "branding" — such as logo design and copywriting. While it does greatly influence visual and verbal identity, brand strategy work is much more than just style or personality.
"Branding is more than a name and symbol. A brand is created and influenced by people, visuals, culture, style, perception, words, messages, PR, opinions, news, and social media. Like when a child is born and given a name, a brand needs nurturing, support, development, and continuous care in order to thrive and grow."
LISA BUYER
There's a common belief that while a brand can be defined as the outward manifestation of a company's DNA, culture is where your brand is born.
Some brands have a life cycle. Some are timeless and never die. Others are 'born again' or reinvented. A few live a short but powerful life, leaving an iconic legacy behind.
The truth is: everything and every organization has a brand. Regardless of whether it's a priority for you. A brand helps audiences find and differentiate between options. As well as develop trust in that chosen option.
So get started today. Here's a brand guide using our Four A's framework.
"You have a brand whether you like it or not. Really the only choice you have is how actively you want to shape and manage that brand."
INGRID SRINATH